ALE International SAS or Alcatel-Lucent Enterprise (trading name) is a French software company. Jack Chen is serving as the CEO of Alcatel-Lucent Enterprise since 2016. Under his leadership, the company has achieved new benchmarks. This world-famous software company currently provides innovative communications, networking, and cloud solutions in more than 100 countries.
Alcatel-Lucent Enterprise is a privately-owned company operating from their headquarter in France. However, they have more than 2,900 direct business partners across the globe.
Siemcom is a trusted Alcatel Lucent partner in UAE
. You can consult us to know more about ALE's network, communications, and cloud solutions or continue reading for the same.
OmniPCX Enterprise Communications Server


The majority of modern companies prefer to improve business responsiveness by providing more flexibility to their employees. The OmniPCX Enterprise Communication Server (CS) helps businesses to achieve this goal. It allows people to connect with each other regardless of their location. You can make high-quality business calls with your customers and colleagues using this communication server. You can connect to the OmniPCX Enterprise CS using ALE's Rainbow cloud service. Rainbow is a borderless collaboration application that can help your employees to respond faster and better. You can improve in-house communication and customer service quality using OmniPCX Enterprise Communications Server.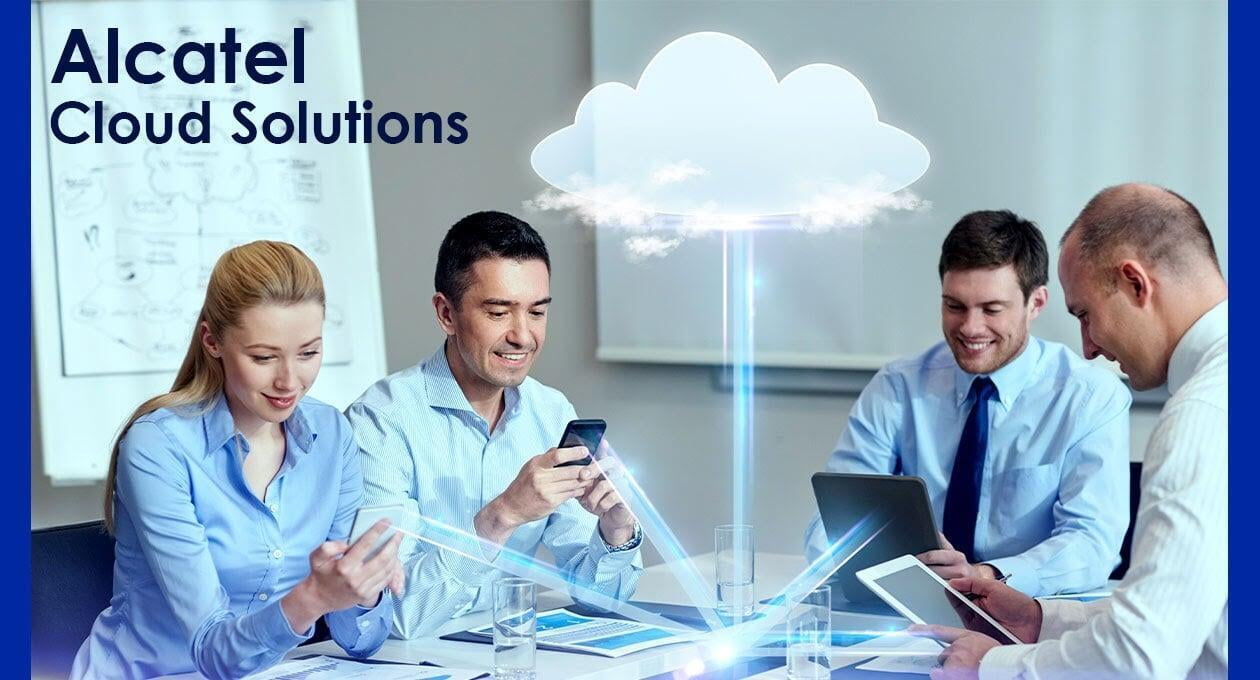 It is a powerful yet simple system that can be used in small and medium-sized offices and hotels to access modern TDM and IP telephony services, group networking, internet sharing, etc. ALE has built this convenient and modular solution on the principle of "all in one". Due to this reason, OmniPCX Office PBX is easy to install and maintain. Contact us today if you want to
install Alcatel PBX in UAE
. This solution is scalable, and therefore large companies can also invest in it.
Connected Solutions and Devices
Hybrid work is gaining popularity rapidly. Many employees now work from home and communicate with each other without being physically in the same place. Your employees can work together remotely and effortlessly using ALE's connected solutions and
Alcatel IP telephony in UAE
. Some of the bestselling cloud edition DeskPhones from Alcatel-Lucent Enterprise are as follows:
8008 Cloud Edition Deskphone
8018 Cloud Edition Deskphone
8058 Cloud Edition Deskphone
8068 Cloud Edition Deskphone
OXO Connect


It is a cloud-ready hybrid platform that you can use to improve business communications. The key features of OXO Connect are as follows:

Easy to scale
Supports a single network infrastructure for both data and voice services
You can collaborate it with Rainbow cloud service
It helps users to connect effortlessly
It can be incorporated with wireless and wired phones
Improves off-site mobility
Offers voicemail and call routing solution
Available with various desktop applications that can increase productivity
Siemcom is one of the most reliable firms in the UAE, offering a full range of communication & IT solutions to customers across the country. Our team consists of skilled engineers who have years of experience working in the UAE's IT and communication market. You can rely on us to leverage ALE's cloud solutions to improve your business performance.