Enabling Microsoft Teams Business Phone System with
Direct Routing
Organizations are already using Teams for video conferencing, file sharing and chat. Microsoft Phone System Direct Routing is the service inside of Teams that allows organizations to connect external phone lines and use Teams as an office phone system.
Ribbon provides the Microsoft certified Session Border Controller (SBC) required to connect Teams to a Communications Service Provider (aka phone lines). Teams uses IP-based voice connections, commonly referred to as SIP Trunks to connect to the rest of the world. Ribbon's SBCs secure these connections and assure interoperability so organizations can select from hundreds of service providers across the globe.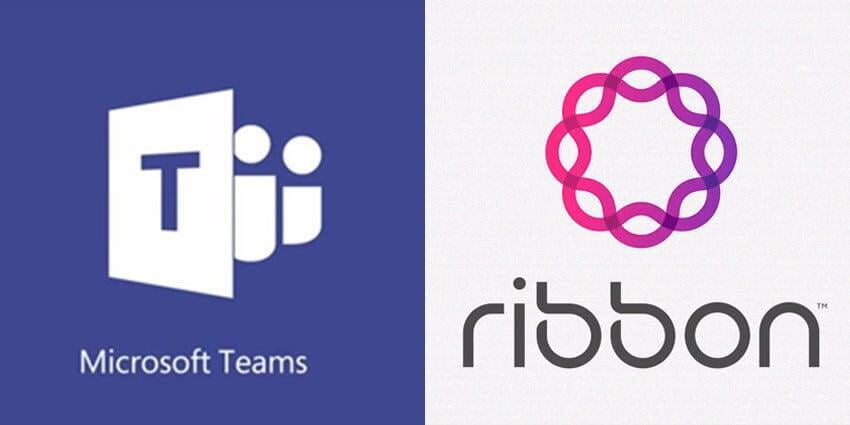 What is Direct Routing
Direct routing is a set of tools that mediate between your on-premises PSTN or SIP trunk and Microsoft Phone System utilizing an SBC. Either physical or virtual, an SBC can be located on-premises or in a cloud data center. An SBC functions in the same way that a gateway router connects the internet to an internal network. When an incoming call is received, the SBC mediates a session with your Microsoft Phone System. The session is then passed through to the Microsoft Teams client and then to the intended user. In the same way, an outgoing call is routed through to the SBC, and then to the recipient via the existing PSTN or SIP trunk.This is a very
elegant solution and is fully scalable from just a few users to tens of thousands.
Benefits of Opting for Direct Routing

There are some other good reasons to opt for direct routing courtesy of a certified SBC. Here are just a few of them:
Phased Migration

– One of the biggest challenges when implementing a Microsoft workstream collaboration solution like Teams is migrating from your legacy PBX. With direct routing, you can adopt a phased approach by migrating users individually or in groups. Certified SBC's uses a powerful software applications to make this process as quick and easy as possible.

Monitoring and Reporting

– Although you can get a reasonable amount of information about your Microsoft Teams deployment from the Microsoft online control panels, the data is limited to the Microsoft UC client and the Microsoft environment. Because the SBC sits between your Microsoft environment, endpoint devices and the PSTN or SIP trunk provider, a centralized management tool like SBC's can let you can monitor call quality closely and deliver a much-improved quality of experience (QoE).

Media Bypass

– This reduces the traffic flowing to and from the Microsoft data centers and allows the call media to be directly routed to the SBC. This dramatically increases the call quality while also decreasing the amount of network traffic.
Direct routing lets you retain your existing PSTN or SIP trunk lines, no matter the size of your enterprise. It reduces the total cost of ownership by giving you lower calling charges and helps you get total control of your communications solution.