Business communication has changed as a result of the internet, from email to live chat, but one channel hasn't changed: the phone. A telephone system allows direct, immediate contact, and will always play an important role in customer interaction for many businesses.
In addition to that, phone systems play an important role in internal communication as well. It's true that some employees are able to contact one another through Slack or Teams, but a phone call is much more immediate and effective.
You might be considering new options for expanding your business's phone system. Office 365 has additional phone system options that can unify your communications channels under one umbrella if you already use Teams and Outlook. It might just be time to try something new.
PBX (private branch exchange) services are available through Microsoft Teams and Office 365 as part of a larger package. Also, you can set up phone lines using a Silver Microsoft Partner, Siemcom, for Microsoft 365 phone systems in UAE in addition to email and live chat through Outlook and Outlook.com.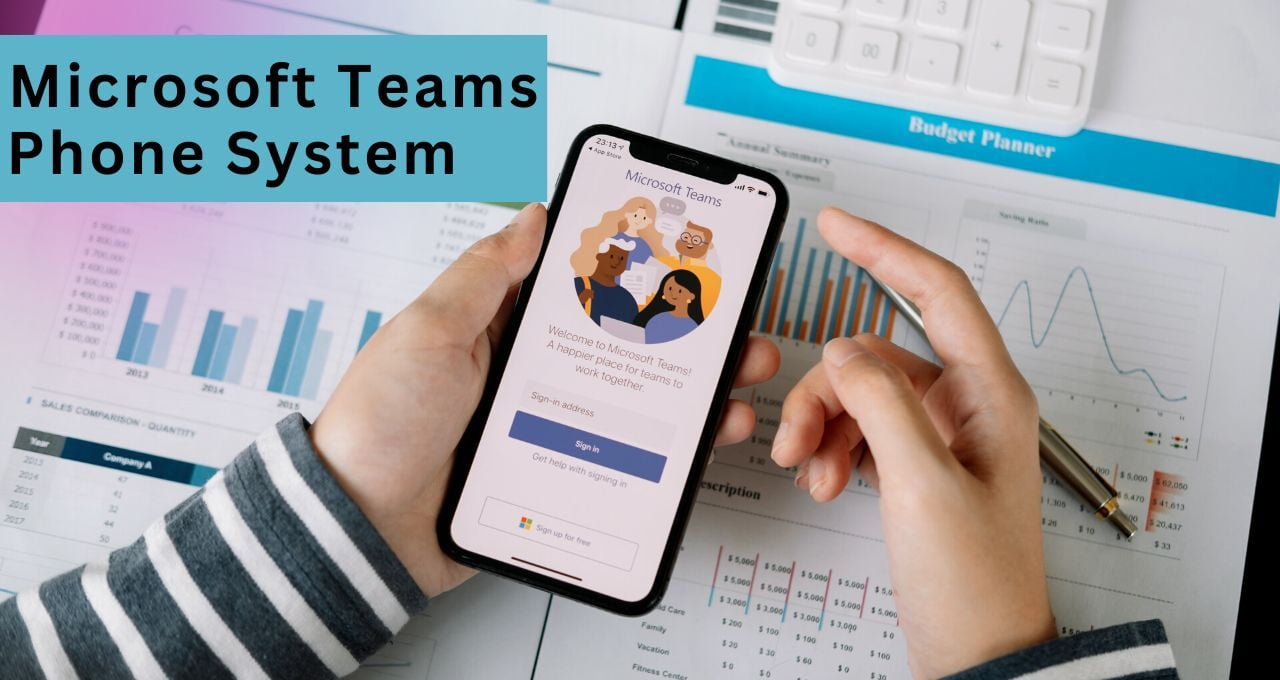 What can a Partner Company of Microsoft 365 Phone System in UAE Do for You?
Partner companies have expertise in managing Microsoft applications, so you don't have to worry about managing your own deployment. Licensed companies have extensive experience leading design, upgrades, and migration projects for Office 365 and can plan and implement email migrations across a variety of platforms.
Various deployment options are available, as well as local 24/7 support. You can benefit from a partner company's expertise and experience in ensuring a seamless transition, less time wasted on administrative tasks, and more time to focus on your core business.
You get simplified IT management for your modern workplace. Let's see how here below:
Business-Class Email
Using any internet-enabled device, you can access email, contacts, and shared calendars. You can also send messages up to 25MB in size. It is built with Exchange email technology and includes spam and malware protection.
Online Meetings
With screen sharing, audio, video, virtual whiteboards, polls, and shared notes, you can hold scheduled or ad-hoc online meetings for up to 250 participants. Customers and partners can participate using any HTML5 browser.
Online Document Storage and File Sharing
With 1TB of cloud storage, you can store, backup, and easily share files. Almost any device can access files, they are synchronized offline, and they are available without an internet connection.
Private Social Networking and Collaboration
You can use social media to stay connected, share information across teams, and make faster, more informed decisions by establishing a company social network.
Additionally, you can reduce your headaches by reducing your IT infrastructure with a simplified IT management solution. A continuous backup process and disaster recovery capabilities ensure content's safety across global data centers.
An expert can offer a financial-backed service level agreement. So, you will have peace of mind knowing your services are always available with a 99.9% service level agreement that is financially backed.
You can run it in a virtual desktop environment. A Lucidity virtual desktop, Managed Desktop, can be deployed to run Office 365.
An expert desktop support team provides local technical support and 24/7 support for Office 365 subscribers.
Your business can grow quickly if you scale it right. You can grow with Office 365. Purchasing an additional license is all it takes to add a new user.
You only need to license what you need. Depending on the capabilities and price point of each user in your company, Office 365 offers a wide selection of plans.
Why is Siemcom for Office 365 Phone System Planning & Implementation?
Having a thorough understanding of the technologies behind Office 365 is one of Siemcom's strengths. Lucidity has been working with Exchange email hosting, SharePoint, and Skype for Business for many years. It is our team's specialty to configure and migrate customer information and workloads to these products.
Contact us if you need Office 365 licensing. The best pricing and incentive schemes are available to us since we are direct one of the Microsoft CSP partners.