Office 365, the cloud version of Microsoft Office is one of the most trusted software suites used by businesses across the globe. Noticing the ever-increasing number of enterprises migrating to Office 365, it's not unexpected that many others are contemplating making the move. Office 365 migrations in UAE or other countries have several benefits, but failure in the move will cause you a lot of chaos. This guide will help you to switch to Office 365 successfully, so you can reduce costs and improve productivity.


Discover and Evaluate


At the first stage of the migration, you must take an adequate amount of time to carefully discover and assess the data and IT assets that you want to move. One Gartner survey found that 80% of their customers' data was superfluous at the time of the deployments. Evaluating your data will help you to figure out the files and IT assets that you actually need in the future. Taking time to eliminate the unnecessary data burdens will help you save money while migrating. Here's what you need to add to your discovery assessment:


● Number of user accounts
● Details of the network setting
● File storage locations
● Mailbox numbers and sizes
● Details of instant messaging and online meeting platform
● CRM and workflow application details
● Client versions and configurations
● Information of the intranet sites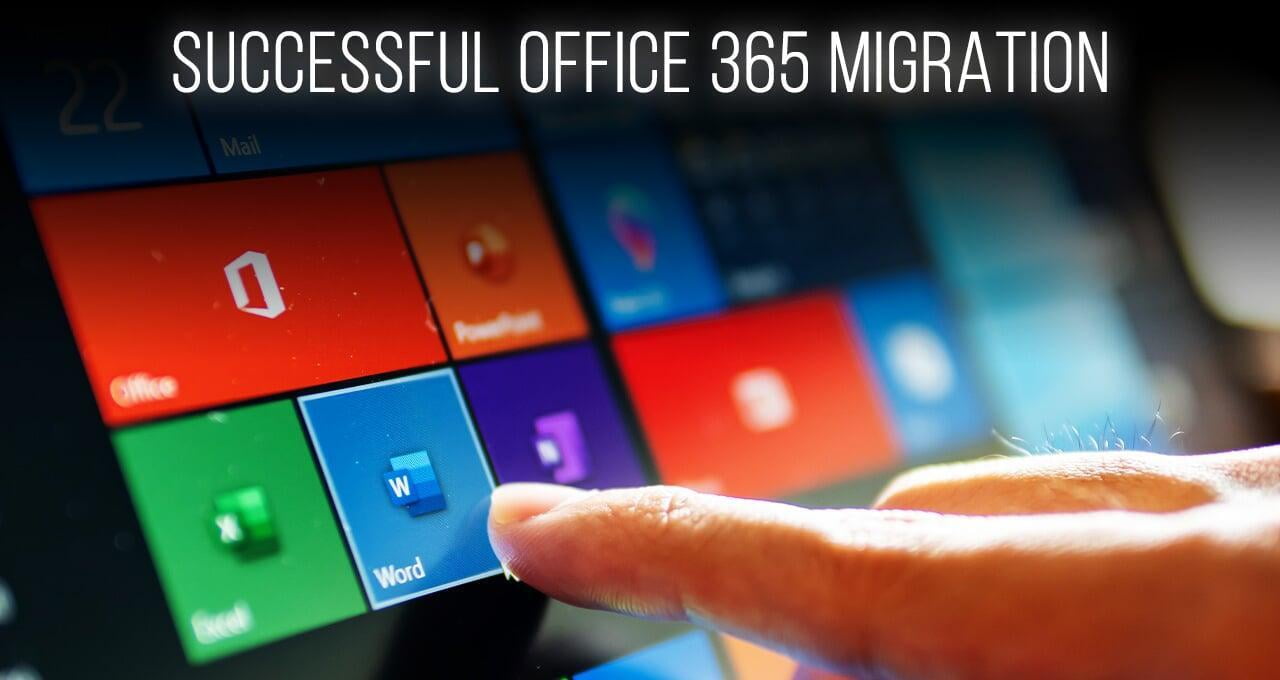 Plan the Migration


You can start making your Office 365 migration plan once you get the full picture of your IT environment and digital assets. A few concerns that you need to address to make your plan successful are as follows:
● How to carry out the migration without disrupting workflow
● Which mailbox migration strategy will be suitable for you
● Privacy and compliance requirements etc.


Consider a Pilot Migration


Testing your plan before making your final move is essential. It will help you to avoid downtime due to issues regarding servers, bandwidth, certificates, etc. So, consider carrying out a pilot migration with small files to check the results. Tweak your strategy based on your pilot migration learnings. It will help you to make the final migration successful.


Final Migration


You can confidently make your final migration if you are satisfied with the test run. You can use migration software to maximise your team's effort during the move. We recommend delaying the migration of high-touch users and manager-level executives to reduce the potential business impact that can be triggered due to faulty migration.


Following the above steps, one by one will help you to carry out a successful migration. But please note that the process is not as easy as said. Without previous experience and expertise, executing the migration successfully can be difficult. Fortunately, experienced IT firms like Siemcom can help you in this process. We are a Silver Microsoft Partner helping clients with Office 365 migrations and deployments. You can also
buy a Microsoft office license in UAE
from us. Call us now to know Office 365 Business pricing and its impact on making your team more efficient. Let us help you to boost productivity.