Technology plays a crucial role in our daily professional life and acts as an effective tool for professional growth, success, and business innovations. Nowadays, our work life is guided by an efficient communication channel and network that ensures better productivity and workplace collaborations. Today, the top brands are continuously seeking the latest communication infrastructure and cutting-edge tools that will increase workplace coordination, collaboration, and productivity by improving the way of business communication. Strong communication infrastructure and medium help business firms streamline their operations and enhance their operational efficiency. Video conferencing services and solutions hold the most significant position for professional communication in modern businesses.
However, technology is constantly changing and it is always better to stay ahead to maintain a competitive edge over others. So, in case you are owning and operating a business in the UAE, here are some of the latest video-conferencing technology trends that are going to shape the future in the coming years. Kindly go through the blogs to know the latest video conferencing solutions in UAE.
Cloud-Based Communication:
Cloud-based technology will be the gamechanger for next-generation video conferencing solutions. The popularity of cloud-based communication will continue to grow due to its modern approach to group collaboration. Cloud-based communication offers the users plug-and-play alternatives that simplify business decision-making. Cloud-based communication has a significant impact on reducing IT infrastructure and maintenance costs. Therefore, the top decision-makers from the top brands are more impressed by this technology.
Refined User-Experience:
Previously only tech-savvy professionals could operate the latest technologies. But not anymore. The world of technology is heading towards user-friendly and aesthetically pleasing interfaces. The best video conference system in UAE is committed to providing a more intuitive and simpler user experience and this factor will be continued as a major consideration for future video conferencing technologies.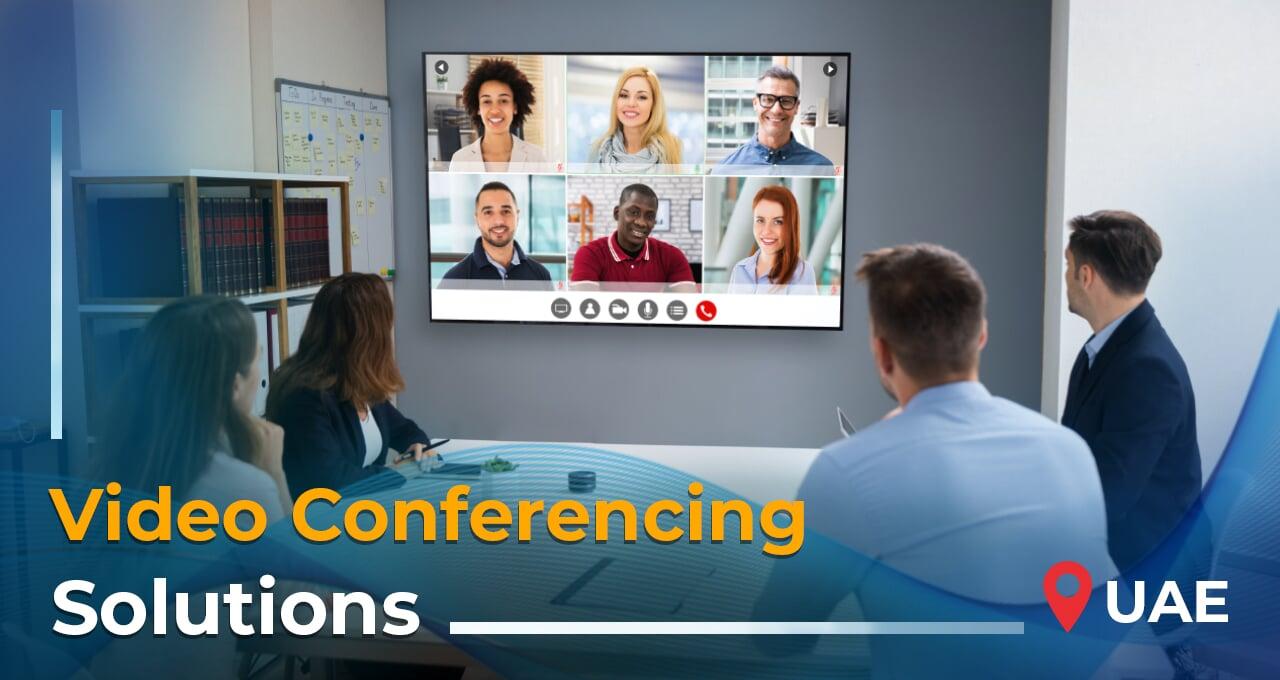 Gadget-Based Conferencing Strategy:
The emergence of smartphones has changed the world around us and this smart gadget has also influenced the business sector. The use of web conferencing services is also increasing, however, recent data shows that a conferencing service provider has around 60% of their customers using mobile conferencing apps. This data provides us with a clear indication of the future.
VoIP Is Coming Of Age:
VoIP technology is quickly replacing the traditional PSTN. The emergence of VoIP is going to provide the users with a smart solution for conferencing calls. The increase in the number of VoIP users will certainly reduce the average selling prices of conferencing calls in the years to come.
Artificial Intelligence:
Nowadays, Artificial intelligence is the 'hot topic' in the tech world. The world of video conferencing is also witnessing the emergence of AI-backed integrated meeting rooms. Top companies around the world are implementing AI to enhance the overall video conferencing experience. The technology is used to streamline conference-room productivity. 'Virtual Assistance' feature of video conferencing is allowing users to take notes during a meeting and provides them with valuable suggestions for pre-meeting preparations and schedule management.
How Can We Come To Your Help?
Are you operating a business in the UAE and looking for the latest video conferencing solutions and systems? If yes, then Siemcom can provide you with the latest solutions and state-of-the-art gadgets of the
Polycom video conference in UAE
. Poly is the leading communication company in the world that makes modern collaboration humanized. Together, we offer you some of the best video conferencing systems and solutions such as Poly Studio X, Poly Studio X30 with TC8, Poly Trio, Poly Studio X50 with TC8, Polycom RealConnect for office 365, and many more