A cloud contact center is a suite of applications and cloud-hosted services for contact centers in enterprise-level organizations that require different networking channels for handling communications with clients. Deploying an efficient cloud contact center is essential for every client-facing organization's success. Failure in managing communications with your clients can affect business performance and damage your reputation.
Large organizations and businesses can invest in the
Ziwo cloud contact center in UAE
to manage communications smoothly with their customers. Siemcom is an authorized partner of Ziwo, and we can help you deploy the Ziwo cloud contact center. Continue reading to know more about the Ziwo cloud contact center and learn how it can help you to manage communications effectively.
Ziwo is a new generation, cloud-based contact center offering API-based CRM integration clubbed with advanced features. You don't have to install any additional software to use the user-friendly web-based interface of Ziwo.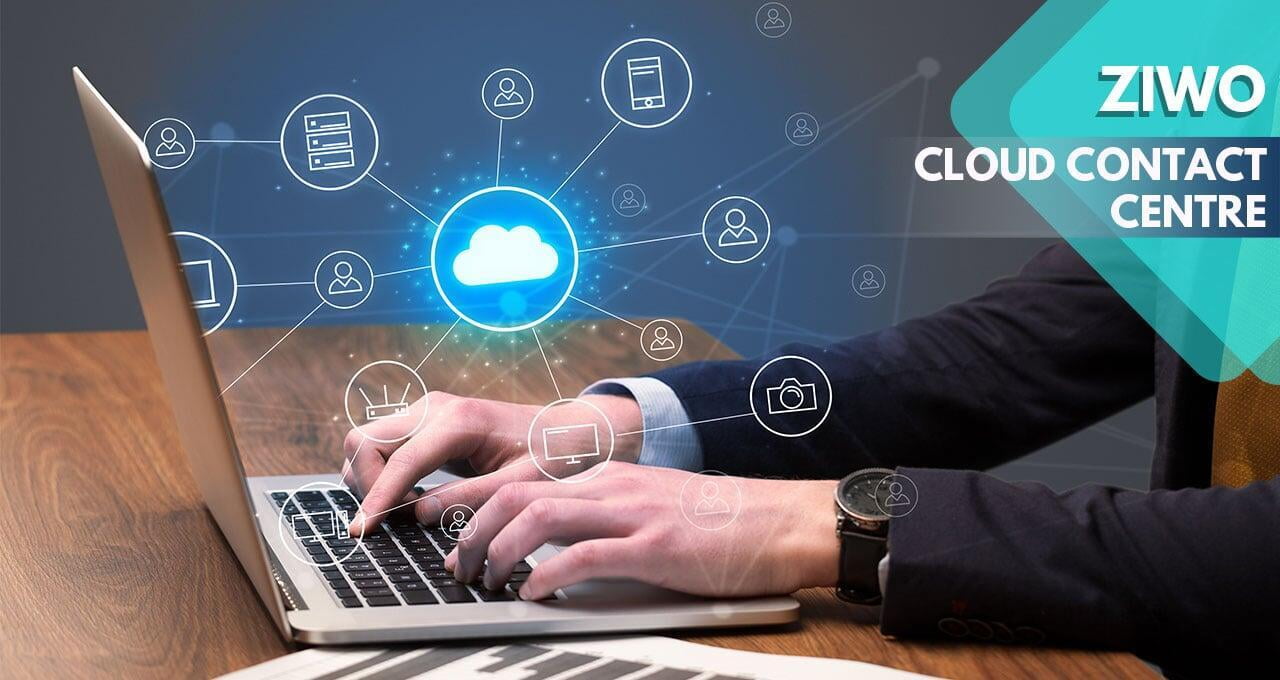 Ziwo cloud contact center is accessible remotely anywhere from the world. It means you can manage phone calls, SMS, and WhatsApp of your clients anywhere across the globe. Some of the best features that Ziwo offers are as follows:
Cloud-based contact center solution

200+ API and live sockets
Call tracking
Call masking
Call whispering
More than 40 crucial contact center KPIs
Virtual phone numbers of any country
Outbound dialer
CDR
Virtual call center facility
Super functional dashboards
Full API and CRM plugins
Programmable Customer Engagement Platform
Ziwo's fully programmable customer engagement platform helps users to communicate smoothly with clients. Its out-of-the-box call center software can maximize your performance and let your business thrive. Ziwo's API-based readymade CRM plugins and virtual phone numbers can help you to manage a call center in any country of the world. You can leverage the power of the web RTC interface by switching to the
Ziwo call center in UAE
.
You can also check and reply to your customers' WhatsApp and SMS from the all-in-one Ziwo cloud contact center interface. With features like smart routing, automatic call distribution, tracking, and masking, Ziwo can help you to improve your overall communication game. Ziwo allows users to leverage the power of customer data and help them to make educated decisions.
The most significant advantage of using the Ziwo cloud contact center is its cost-effectiveness. You only have to pay $109 per month per agent to use Ziwo to talk to your clients and use customer data.
Authorized Ziwo Partner in UAE
As already mentioned above,
Siemcom is a certified Ziwo partner in UAE
that you can trust to leverage the power of the Ziwo cloud contact center to improve your communication with clients. Siemcom was established by professional engineers who have years of experience working in the communication and IT industry.
Currently, we work as a system integrator in the IT and communication market of the UAE. Our customized solution can meet the distinct needs of businesses. We request you to visit www.siemcom.com/ziwo and complete the form to start your 14 days trial. You are just a click away from modernizing your communication efforts!