A cloud contact center, simply defined, is a web-based facility that efficiently manages all inbound and outbound customer communication channels for an organization. This system is hosted on an internet server and from this central point, all the inbound and outbound calls to and from the customers are handled by the contact center executives. Interactions with the customers are established through voice calls, messages, emails, social media, and via different digital mediums that can be easily and conveniently accessed from anywhere and everywhere virtually.
What are the Advantages of Cloud Contact Center Solutions in the UAE?
There are a number of advantages of a cloud-based contact center in the UAE, and in this blog, we will discuss some of the major ones.
A Cloud Contact Centerreduces the costs and provides an improved return on investment (ROI). Deploying a cloud-based contact center results in huge cost savings. There are no upfront licensing fees, additional maintenance charges, up-gradation costs, and the annual or monthly subscription costs are also much lower.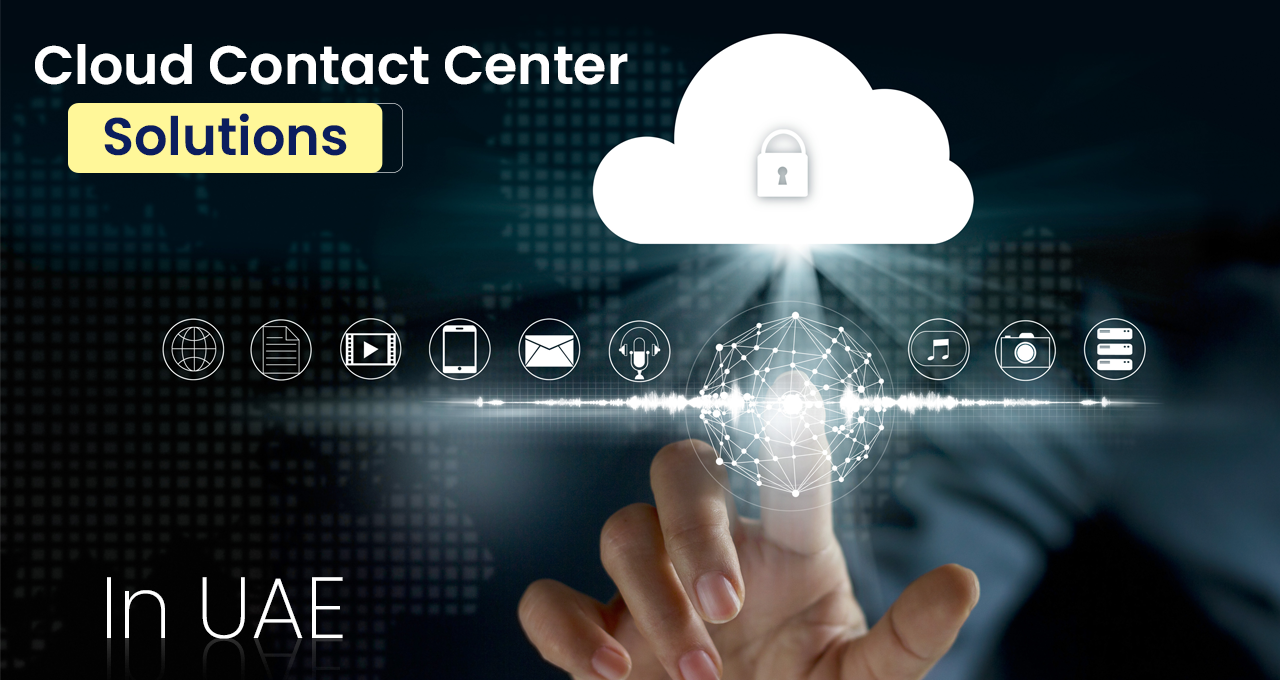 Working remotely becomes much easier with cloud contact center solutions in the UAEoffered by Siemcom. Such a web-based facility offers the utmost flexibility to the staff in providing remote support.
Implementing and deploying a cloud contact center are easy and take less time because the software for such a contact center is installed on local servers and so, the set-up can be done much faster. The software can be accessed by users online.
There are options to create a state-of-the-art multichannel contact center if you opt for a cloud-based solution. You can also make the best use of several advanced features that come with it.
Furthermore, there are increased options for scalability when it comes to a Cloud Contact Center in the UAE. You can easily add additional seats and bring more agents on board to handle an increased volume of inbound calls.
ACloud Contact Center in the UAEoffers great data integrity and security. Such a SaaS application is managed by tech experts, who maintain the security of the infrastructure in compliance with the national and global security standards.
A cloud-based contact centerdelivers better customer experiences.
Siemcom is the leading provider of cloud contact center solutions in the UAE.It is an authorized partner of ZIWO Cloud Contact Center, which helps you to manage your organizational phone calls, WhatsApp messages, SMS conversations, and all communication channels in one place seamlessly. It also facilitates API (Application Programming Interface) and CRM (Customer Relationship Management) Plugins. This simple to use and fully programmable customer engagement platform provides you with the facilities of call tracking, maintaining call data records, call masking, call whispering, conducting end call surveys, connecting the roaming agents with the customers, and a lot more.